Andrew Motion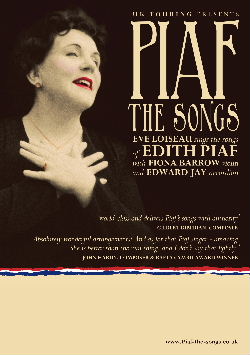 Piaf The Songs
Eve Loiseau sings the songs of Edith Piaf
with Murray Grainger, accordion + Fiona Barrow, violin
Frigg (Finland)
Booking (UK): UK Touring booking dates summer onwards


www.youtube.com/watch?v=1Xm1a35mJt4



'This is Blazin' Fiddles on steroids!' Jim Byrne, The Living Tradition
'Frigg's an unfailingly exciting live band, a world-travelling ecstatic wall of four fiddles in unison and harmony backed by chugging, tight and never thrashed guitar, cittern or mandolin and double bass in big, swingy, all-carrying original tunes at the prow of the Kaustinen sound' Andrew Cronshaw, fRoots

'This is a five-star album. Now get out there, put your dancing shoes on and spend hour after hours with these fantastic Finnish fiddlers. You won't be disappointed.' Fiona Talkington, Songlines on Polka V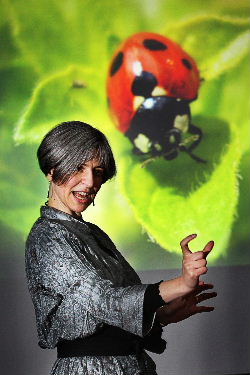 Anneliese Emmans Dean
Buzzing!
Ian McMillan
Kate Dimbleby
The Very Grimm Brothers
'Gilbert & George, almost Morecambe & Wise' Smoke & Mirrors Cabaret
'middle-class rap' William Coleman
'Fantastic. Come back to London soon' Bang Said The Gun

Words & music from The Very Grimm Brothers - the only thing that cheers them up is you. Appearances this autumn alongside the Peatbog Faeries, Attila, John Hegley & Roger McGough.