@IMcMillan
O Yes
Two blokes from Barnsley create a celebration of O, one of the least regarded of all the vowels but one that carries more cultural power than trendy U or solipsistic I.
Lovingly produced with special printing processes, O Yes will make an ideal keepsake gift for adults, children and grandchildren.
Ian McMillan
and
Ian Dennis
designer and musician

40 pages 210x210mm
ISBN 978-1-9997891-4-5
Price £20 inc postage
buy online with code 1312 for a £5 discount

Available from https://www.indenteditions.ink/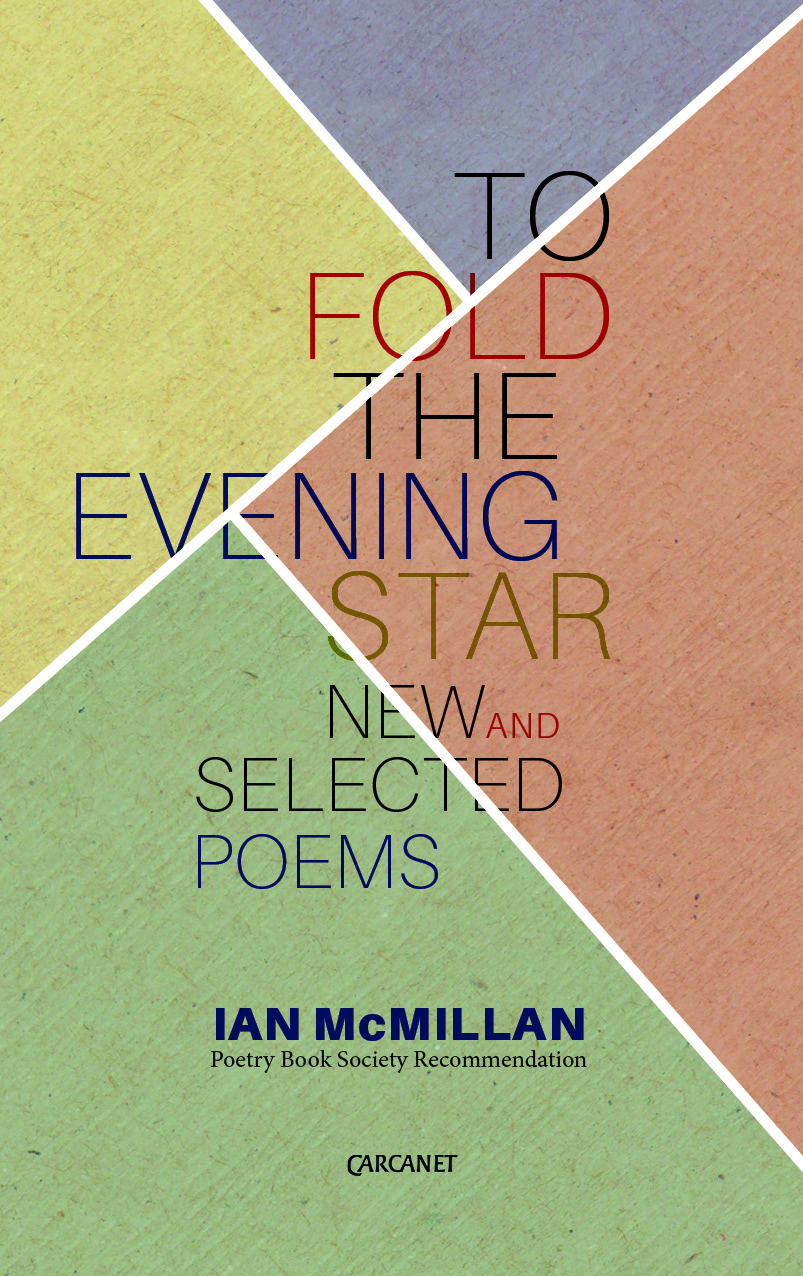 TO FOLD THE EVENING STAR – New and Selected Poems (Carcanet)
Write Out Loud review
The London Magazine interview
Stride Magazine review
'The jovial, friendly face and voice of British poetry has here produced an outstanding collection of poignant, inquisitive and enjoyable poems, gathered from the last 20+ years. It is also subversive, political and experimental in the best way possible.' © Rupert Loydell, Stride Magazine
NEITHER NOWT NOR SUMMAT In Search of the Meaning of Yorkshire (Ebury)
With contributions from the Cudworth Probus Club, a kazoo playing train guard, Mad Geoff the barber and four Saddleworth council workers looking for a mattress, Ian tries to discover what lies at the heart of Britain's most distinct county and its people, as well as finding out whether the Yorkshire Pudding is worthy of becoming a UNESCO Intangible Heritage Site, if Harrogate is really, really, in Yorkshire and, of course, who knocks up the knocker up?
'asylum seekers, refugees and migrants who are all studying English at some level. Some are beginners, some are more fluent. The beauty of working with somebody as skilled as Ian McMillan is that he can field anything or anyone in the group and he simply incorporates it into the session or it becomes part of a poem. A toddler in a pushchair becomes a tiny heckler who Ian responds to….. A visiting world class musician is roped in to play the organ to accompany the musicality of the rhymes and poems… tea was drunk… cakes were eaten…… people laughed a lot and spirits were lifted. If only Ian was available on prescription. Word power in action.' Doncaster Literacy Project

'Best INSET day I've been to in 30 years!' Anon

'I've decided, after last Friday's Sporting History conference, that every conference should have a poet, and it should always be Ian McMillan!' @RafNicholson

'the verbal gymnastics of a north country Spike Milligan coupled with the comic timing of Eric Morecambe' Martin Dimery, Frome Festival
'I knew he was good, but he's even better' Wirral Festival of Firsts
'world-class – one of today's greatest poetry performers' Carol Ann Duffy
'With the best will in the world AGM's are not lively. But I laughed so much at your stint I could hardly breathe!' Matlock U3A AGM

'inching towards the status of a National Treasure' Andy Kershaw
Ian is poet-in-residence for The Academy of Urbanism and Barnsley FC. He's been resident poet at English National Opera and UK Trade & Investment Poet, Yorkshire TV's Investigative Poet and Humberside Police's Beat Poet.
'He was absolutely brilliant and really made the event. The fact that he had such empathy with the subject matter was perfect and I've now lost count of how many people have either emailed or who came up to me to say he made the conference the best they'd ever been to and inspired them to use oral history and sport going forward!! Massively helped us to achieve our aims and can't thank him enough!' Justine Reilly , Sporting Heritage CIC
'the best evening that the club has had in a long, long time' Pontefract Rotary Club
'We haven't laughed so much for years, you were an absolute hit.' Grimsby Everyman Club
' the man's a genius!' Yorkshire Post reader
'Ian McMillan, owner of one of the finest broadcasting voices currently gracing the airwaves' Radio Times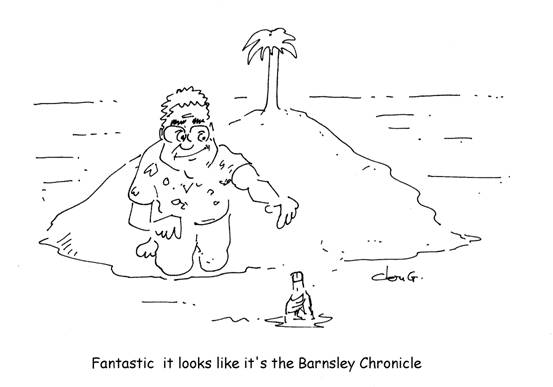 'a superb exponent of palindromes, puns and garden path sentences and his tweets include 'Pam ran backwards into a map' and the magnificent 'T.Eliot, top bard, notes putrid tang emanating, is sad. I'd assign it a name: gnat dirt upset on drab pot toilet. Palindrome'.' www.theculturetrip.com
Ian has been castaway on Desert Island Discs. Cartoon by Doug Lawrence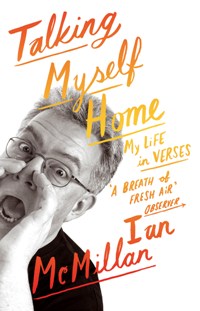 'If there's a more engaging presence on the radio than Barnsley poet Ian McMillan and a more entertaining show than Radio 3's The Verb then I don't know it' Stuart Maconie, Radio Times
Ian's verse autobiography is Talking Myself Home (John Murray Publishing).
John Murray, £10; 96pp Buy the book here