My life measured out in tides, coming in and going out and doing the same again. My life measured out in games of trying to spot the sea first.
Ian recalls his days by the sea, from Cleethorpes & Scarborough to Northumberland & Blackpool & the Isle of Skye. He walks barefoot to see the sun rise; he is attacked by seagulls, midges, and wasps; he eats a lot of fish & chips; he nearly avoids a frisbee; he searches for jazz. In writing peppered with poetry, Ian tries to work out how those journeys shaped the grand old dad that he's become today.
My Sand Life, My Pebble Life takes readers to sunny days on the beach, legendary games of cricket, thermoses of tea, crumbly cake and tiny caravans. The holiday cottages that live on forever, buckets of shells, a broken fishing net, with the tide out, way out…
Pub.Bloomsbury, Adlard Coles (9.6.22)
@IMcMillan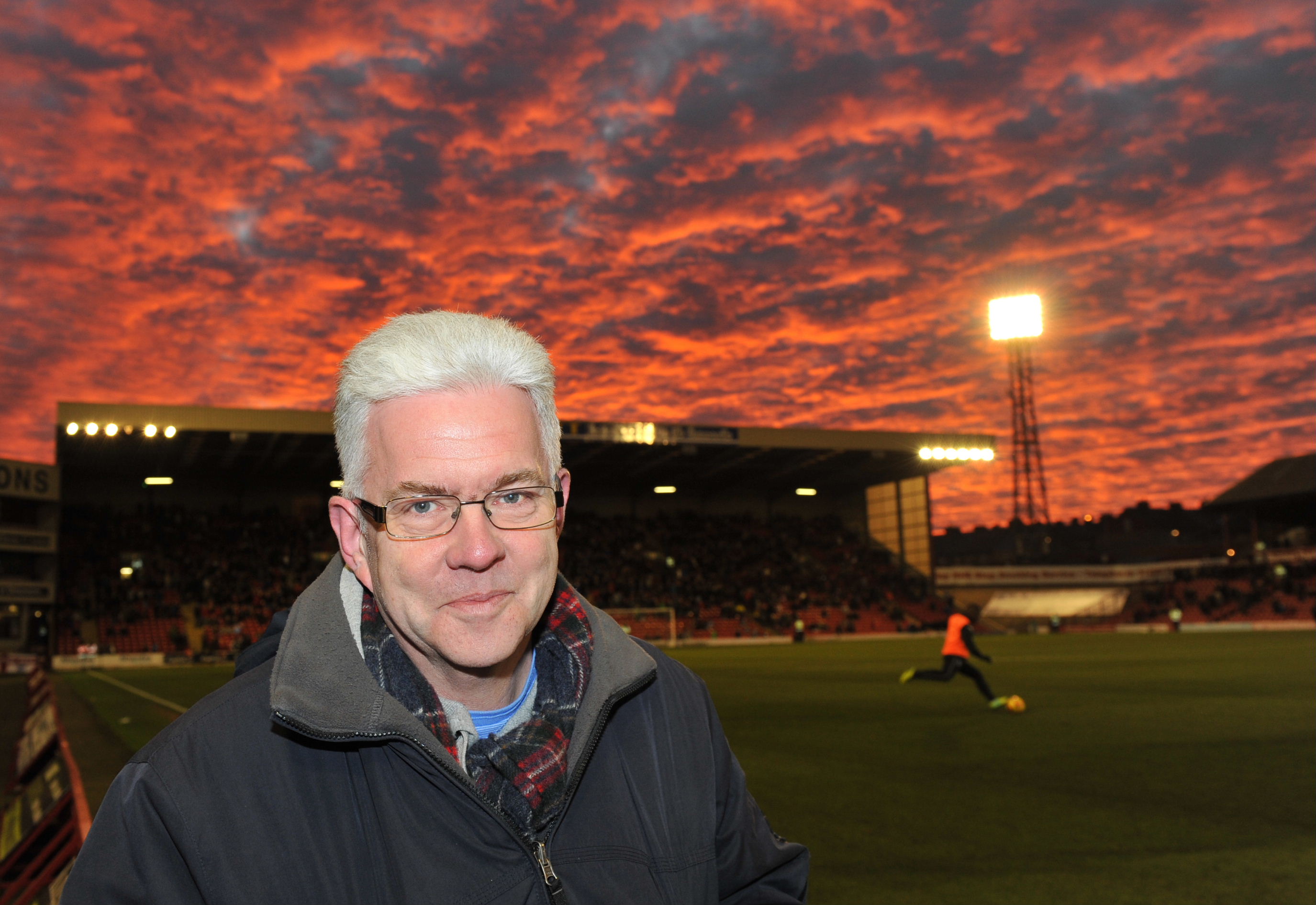 Credit: www.turningimages.co.uk
THIS SPORTING LIFE
I'm a white-haired old gentleman glued to the settee;
Last time we won a trophy I was ten years old
And my mam celebrated with a cup of milky tea,
But now the handle's broken and the liquid's cold.

I measure out my sporting life in nights like these
Watching through my fingers like I used to do
When the werewolf's cry was carried on the midnight breeze
And the Daleks took a free kick that flummoxed Dr Who.

Time shrinks now to a moment just hanging in the air
A boy steps up to place our nervous hearts down on the spot
And we all hold our breath in this bright dream that we all share
That somehow this might not be The Land That Time Forgot.

A whistle breaks the air up; the endless run up starts
And ends with a fine save that will go down as a miss;
But let's remember we are greater than the sum of all our parts
We are human, we are fragile, and let's all think of this:

That those who carry dreams for us should be carried high
Through the cheering streets 'cos they remind us we can be
Just as brave as Icarus when he flapped his wings to fly
And when we fall we catch each other long before we hit the sea
© Ian McMillan 12.7.21 Front Row BBC Sounds

Out now, new pamphlet 'Yes But What Is This? What Exactly?'
by Ian McMillan (Smith|Doorstep)
'I've decided, after last Friday's Sporting History conference, that every conference should have a poet, and it should always be Ian McMillan!' @RafNicholson
Ian is poet-in-residence for The Academy of Urbanism and Barnsley FC. He presents The Verb every week on BBC R3 and he's a regular on BBC Breakfast, Coast, Pick of the Week, You & Yours, Last Word and The Arts Show. He's been a castaway on Desert Island Discs and a subject of The South Bank Show. Cats make him sneeze.
'If there's a more engaging presence on the radio than Barnsley poet Ian McMillan and a more entertaining show than Radio 3's The Verb then I don't know it' Stuart Maconie, Radio Times