I Hear America Sighing
(after Walt Whitman)

I hear America sighing, the varied complaints I hear.
Those of mechanics each one bemoaning his as he walks away
from the shutdown factory. The carpenter bewailing his
as he boards up another broken shop window. The matron
in the hospital barking hers, harking back to the days of Kennedy.
The boatmen lamenting theirs, nets full of plastic bags and bottles.
The celebrity tweeting hers about the intrusion of privacy.
The banker howling his like the ghost of a wolf on Wall street.
The shoemaker grumbling his as his son buys another pair
of adidas trainers. The belly-aching of the blame-throwers.
The keening chorus of mothers grieving for murdered sons.
Each crying what belongs to him or her and to no one else

America, I grew up with you, you my brash elder brother,
Super hero, singing in the rain from the Halls of Montezuma
to the shores of Tripoli, from the sands of Iwo Jima to
A Coney Island of the mind. Star-spangled romantic,
laconic wise-cracker, go-getter, no sooner said than done.
Now the wisdom, has it cracked, the getting, has it gone?
The stars have dimmed, no moon ahead. Oh, say!
Can you dance by the light of the rocketís red glare?
Flags furled, insults hurled, banners waved in anger.
In Times Square the wind moans, and all around the sound
of groaning, the earth trembling as the screen fades to black.
Stop sighing America, start singing. Time to come back.
(New Statesman, 23.1.18)
***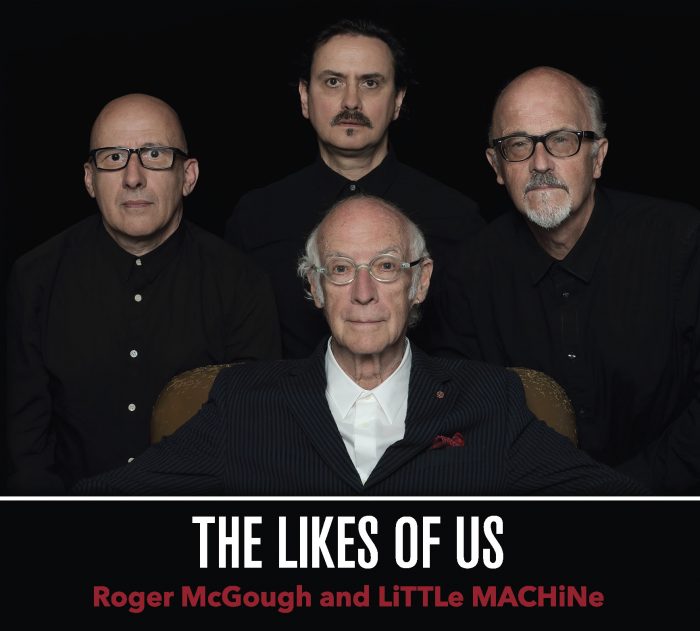 ... the new album
Available: ORDER NOW
FEATURES ROGER AND LITTLE MACHINE PERFORMING MUSICAL SETTINGS OF TWELVE OF HIS POEMS:
The Ginsberg Skeleton
Pay-back Time
Tomorrow Has Your Name on It
5 Car Family
The Late Night News
Oxygen
Crazy Bastard
All in Time to the Music
A Song Just for Me
The Care Less Cat
And So to Bed
The Likes of Us
[photo Nick Wright]
'the highlight of the festival' Weaver Words, Frodsham Literature Festival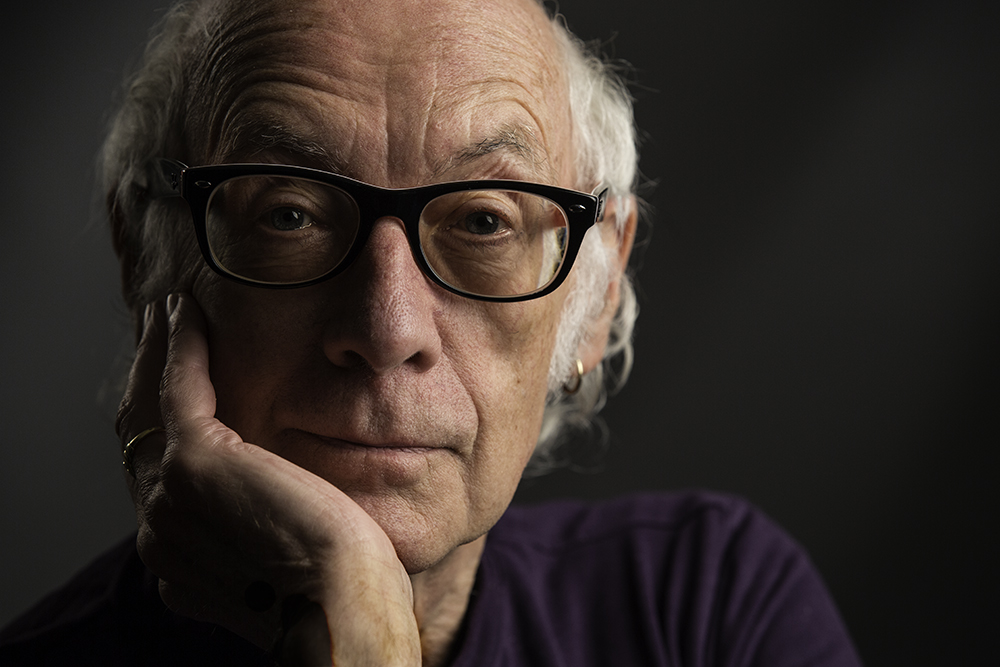 Photo, Colin Clarke ARPS

'His poetry is like a supermodel who can complete a Sudoku puzzle moments before swishing down the catwalk --- easy on the eye and smart as a whip.' Lorne Jackson, Birmingham Daily Post

Roger McGough
, Ďa trickster you can trustí, is one of Britainís best-loved poets for both adults & children.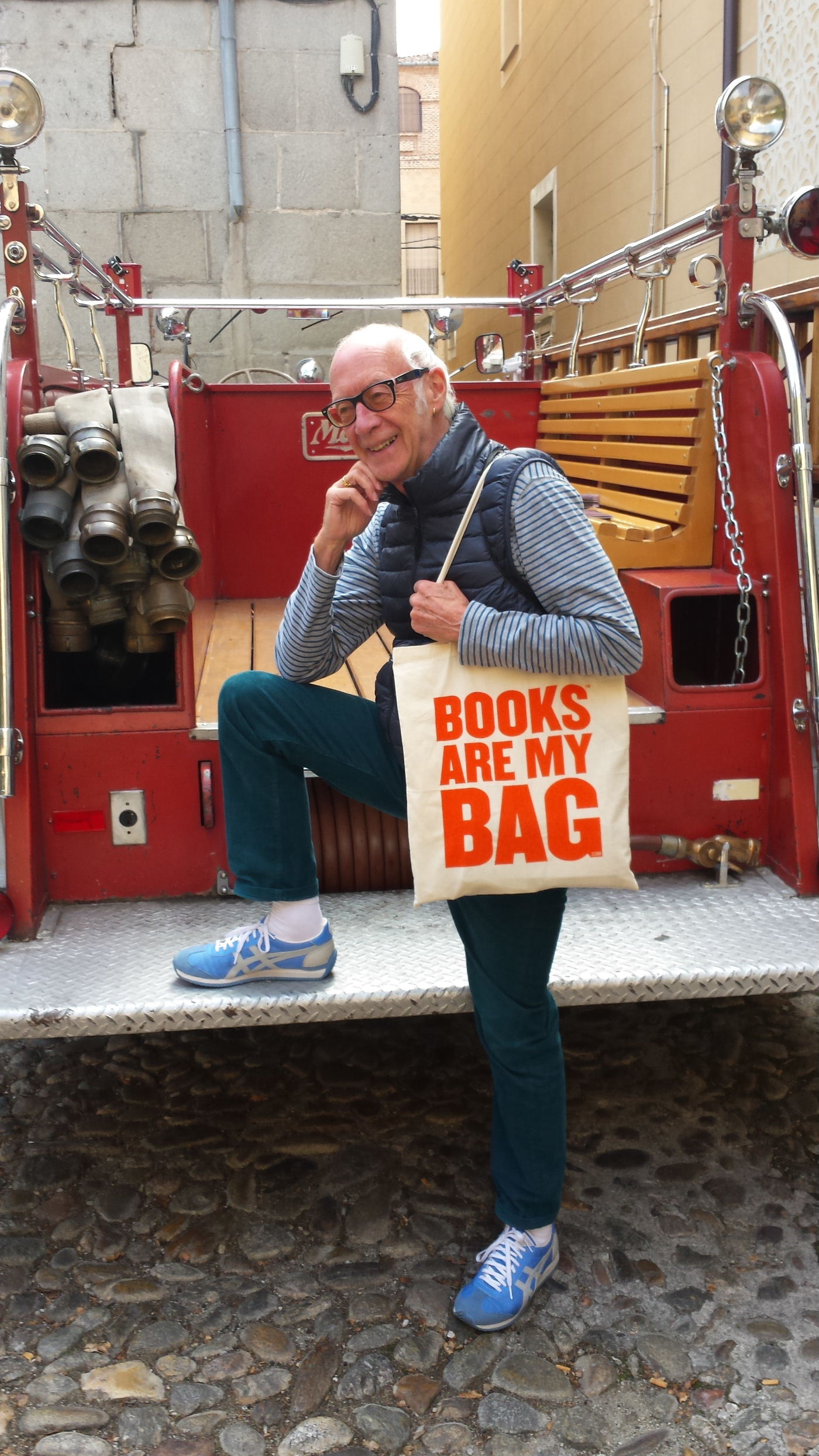 Photo, Patrick Neale
He was awarded his O.B.E. for services to poetry in 1997 and more recently a C.B.E. He was recently honoured with the Freedom of the City of Liverpool.
Live concert cd Lively available here.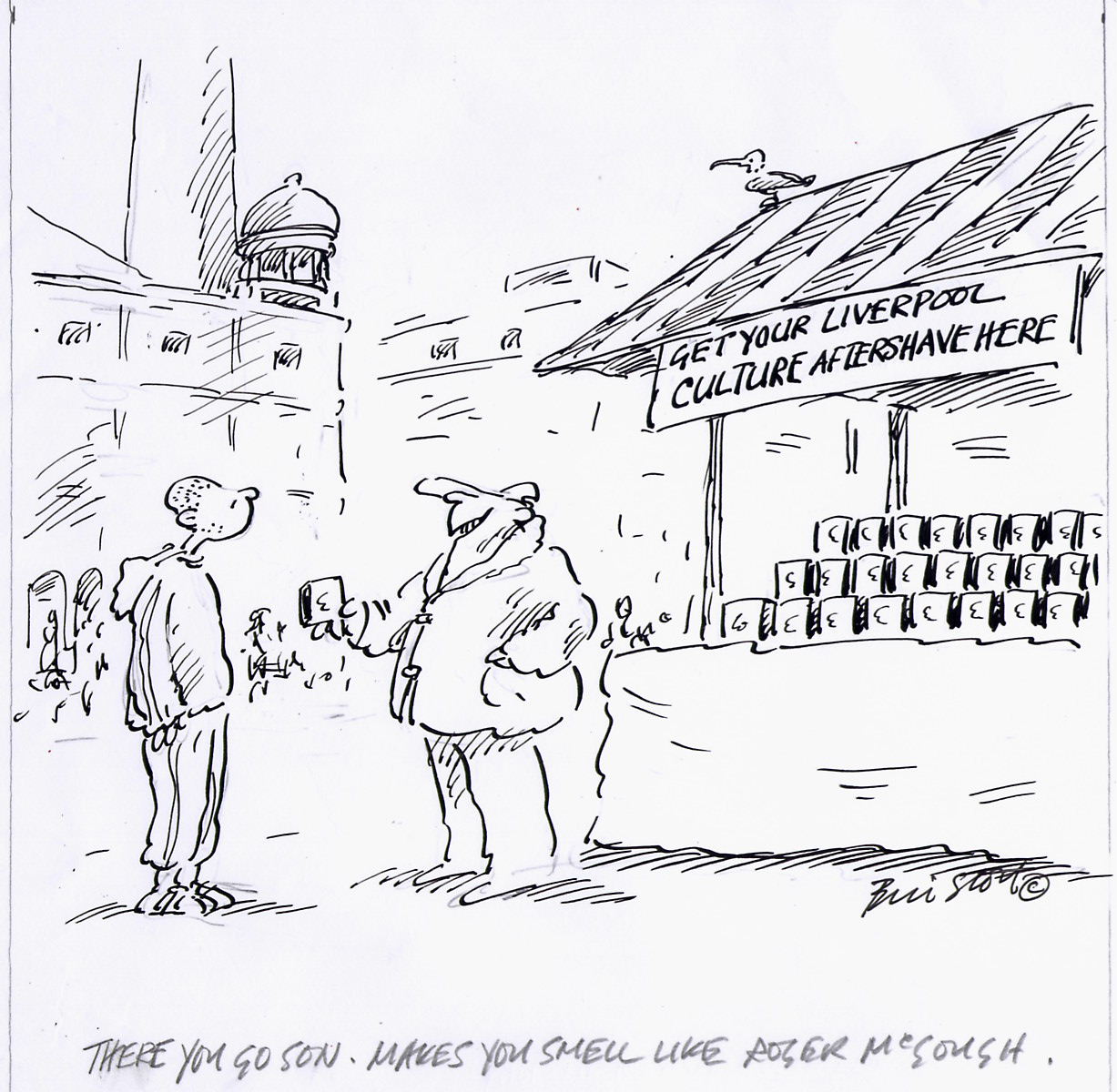 "There you go son. Makes you smell like Roger McGough."
© Bill Stott www.billstott.freeuk.com
His autobiography Said And Done (Century) explores overnight fame with Lily The Pink, The Scaffold and Yellow Submarine which he helped write for the Beatles.
'the patron saint of poetry' Carol Ann Duffy
ĎHe is a true original and more than one generation would be much the poorer without himí The Times
'Liverpool's own Poet Laureate' Daily Post
extract from A FINE ROMANCE

Excuse me darling, in advance
for the slow, macabre dance
I may one day lead you into.

Holding you too tight for comfort
and whispering endearments,
if I should call you by another's name,
a lover's perhaps, from years ago,
don't be startled. It's just a slip
of the moonlight.

© Roger McGough That Awkward Age Penguin

Permission to reproduce in any format must be secured from PFD. http://www.pfd.co.uk/books/permissions_requests.shtml

PAY-BACK TIME

O Lord, let me be a burden on my children
For long they've been a burden upon me.
May they fetch and carry, clean and scrub
And do so cheerfully.

Let them take it in turns at putting me up
Nice sunny rooms at the top of the stairs
With a walk-in bath and lift installed
At great expense.....Theirs.

Insurance against the body-blows of time
Isn't that what having children's all about?
To bring them up knowing that they owe you
And can't contract out?

What is money for but to spend on their schooling?
Designer clothes, mindless hobbies, usual stuff.
Then as soon as they're earning, off they go
Well, enough's enough.

It's been a blessing watching them develop
The parental pride we felt as each one grew.
But Lord, let me be a burden on my children
And on my children's children too.

© Roger McGough Selected Poems Penguin

Permission to reproduce in any format must be secured from PFD. http://www.pfd.co.uk/books/permissions_requests.shtml