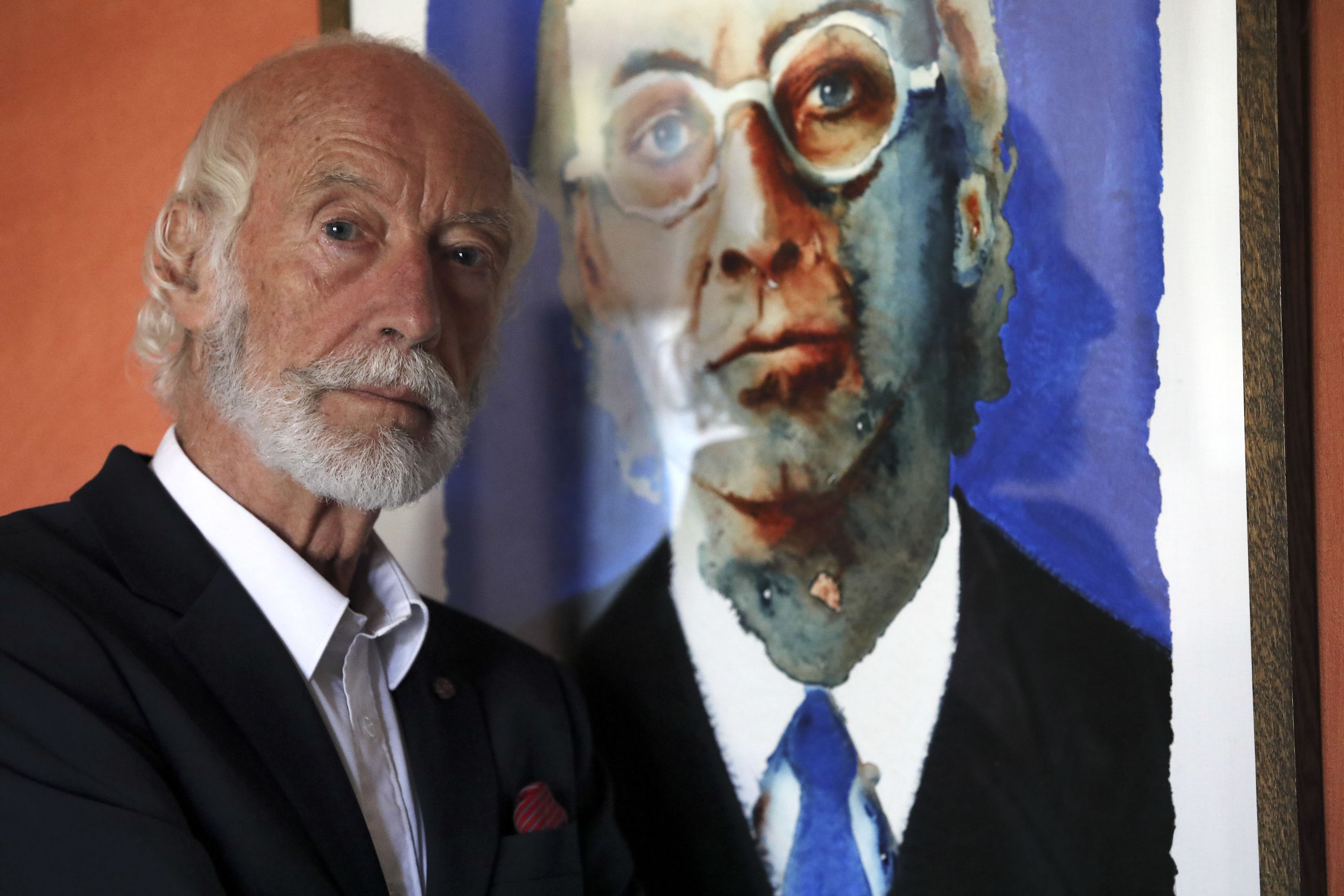 Roger McGough, Ďa trickster you can trustí, is one of Britainís best-loved poets for both adults & children.
He was awarded his O.B.E. for services to poetry in 1997 and a C.B.E.in 2004. He has been honoured with the Freedom of the City of Liverpool.
Roger McGough is an Honorary Fellow of Liverpool John Moores University and an Honorary Professor at Thames Valley University. He has an MA from the University of Northampton and D.Litts from the universities of Hull, Roehampton, Nottingham and Liverpool OU.
Much travelled and translated, his poetry has gained increasing popularity, especially from its widespread use in schools. A prolific writer, he is twice winner of the Signal Award for best childrenís poetry book and recipient of the Cholmondeley Award.
His latest poetry book is joinedupwriting (Penguin) and, for children, Crocodile Tears (Otter Barry Books) with illustrations by Greg McLeod.
His autobiography Said And Done (Century) explores overnight fame with Lily The Pink, The Scaffold and Yellow Submarine which he helped write for the Beatles. He encounters Bob Dylan, John Lennon, Marlon Brando, Allen Ginsberg, Pete McCarthy and Salman Rushdie amongst others.
'the patron saint of poetry' Carol Ann Duffy
ĎHe is a true original and more than one generation would be much the poorer without himí The Times
' Liverpool 's own Poet Laureate' Daily Post
Top-selling The Mersey Sound: Penguin Modern Poets 10 with Liverpool poets Brian Patten and Adrian Henri - now in Penguin Modern Classics - hits with The Scaffold and college touring with GRIMMS (Mike Gorman, Andy Roberts, Neil Innes, Mike McCartney and occasionally Adrian Henri, Zoot Money & Brian Patten) were followed by internationally acclaimed collections of poems & stories, regular broadcasts and edited anthologies.
Roger is the presenter of Poetry Please.
His dead good collections include Everyday Eclipses, The Way Things Are, Defying Gravity, Blazing Fruit, Summer With Monika re-released by Penguin in 2017 with drawings by Chris Riddell and Melting into the Foreground.