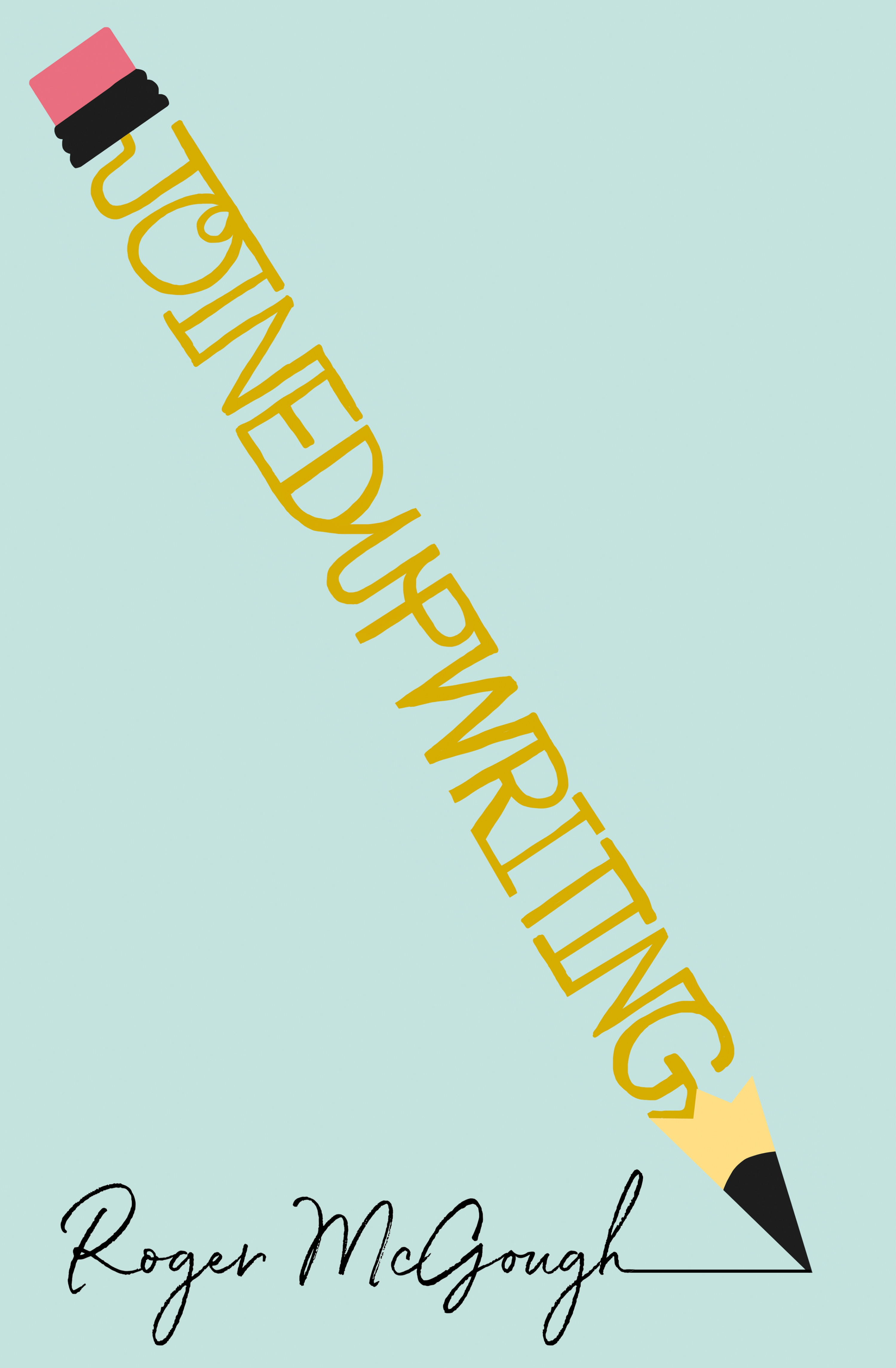 The exuberant collection joinedupwriting (Penguin) ranges from forgotten friendships and the idiosyncrasies of family life to the trauma of war and contemporary global politics. These poems explore the human experience in all its shades of light and dark but always with McGough's signature wit, irreverence and vivacity. This is the nation's favourite poet at his finest.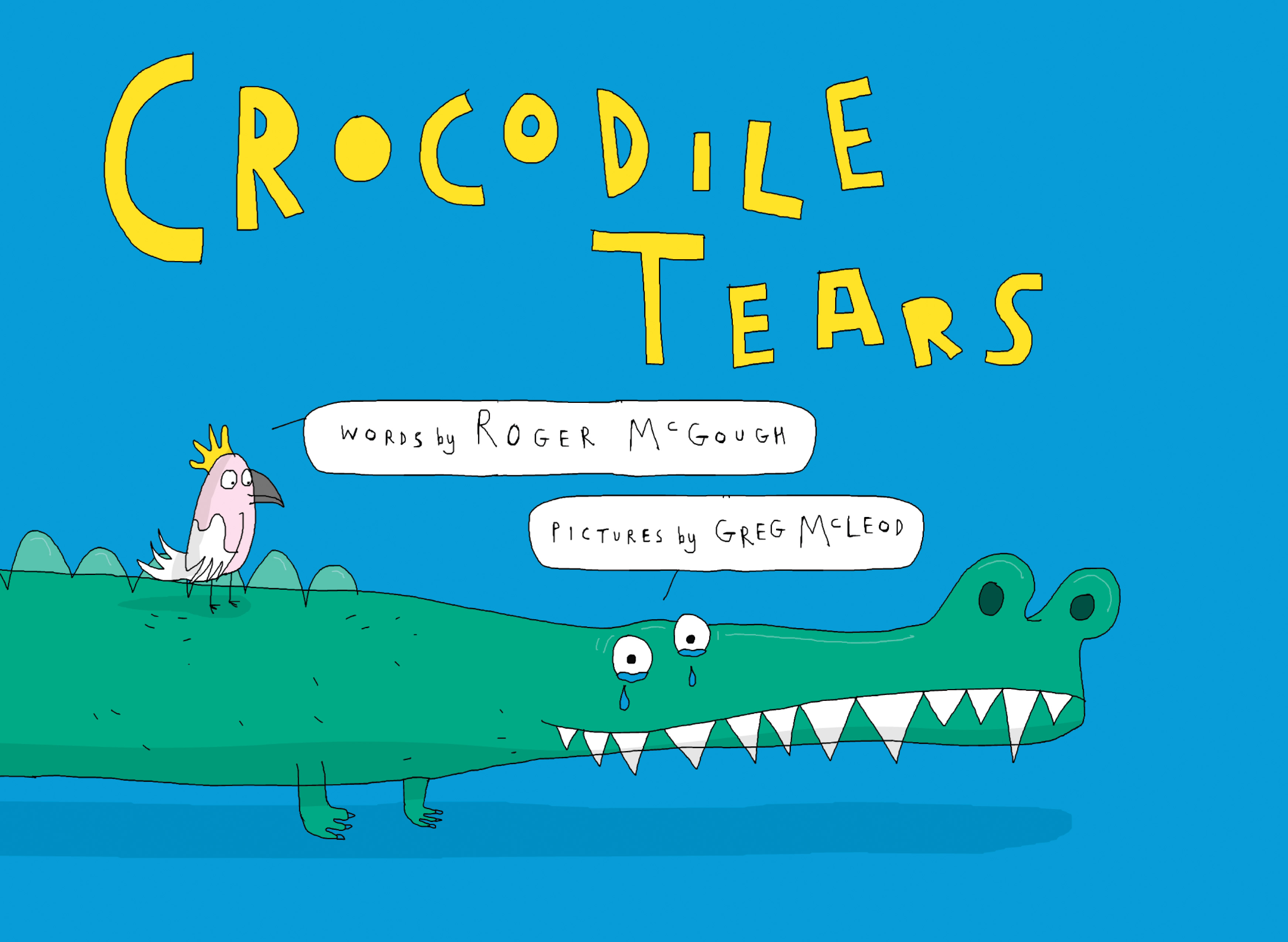 The crocodile said to the chimpanzee,
"Chimpanzee, I want to be free.
The jungle jangle's not for me."
In Crocodile Tears (Otter-Barry Books) Crocodile says goodbye to the jungle and, disguised as a giant banana, heads for the bright lights of London to find freedom and adventure. Despite the famous sights, city life on a stone-cold street soon begins to pall. Will crocodile tears become real tears for friends, family and home? With witty, rollicking verse and poignant letters from the crocodile, this is a fantastic picture book for reading aloud, from one of the most famous and best-loved poets writing today, with brilliant illustrations from award-winning animation artist Greg McLeod.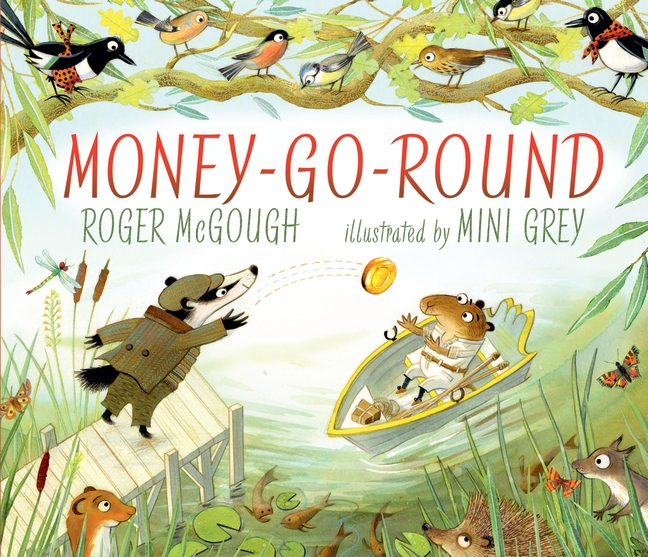 Money-Go-Round (Walker Books) A witty and mischievous tale inspired by The Wind in the Willows.

Mr Toad has a shiny gold coin. He gives it to Miss Mole to pay for a room in her hotel. Now Miss Mole can pay Sam Stoat for painting the hotel and Sam Stoat can pay back Mr Badger ... until the coin might just end up back where it started! From renowned poet Roger McGough and Kate Greenaway Medal winner Mini Grey.

'Wordy, witty picture book, enriched with busy and playful illustrations.' The Sunday Times
'This is a picture book which will repay frequent re-readings, with new details to be spotted in the illustrations each time, and is a beginners' guide to the mysteries of economics.' The School Librarian
List of Publications
Slapstick Puffin 2008
Selected Poems Penguin 2006
Said and Done: The Autobiography Random House, 2005
The Monsters' Guide to Choosing a Pet Puffin 2005
Dotty Inventions Francis Lincoln, 2005
Collected Poems Viking, 2003
The Bee's Knees Puffin 2003
All The Best Puffin 2003
Everyday Eclipses Viking, 2002
Good Enough to Eat Puffin, 2002
Moonthief Kingfisher, 2002
What on Earth Can It Be? Puffin, 2002
The Way Things Are Viking, 1999
Until I Met Dudley Frances Lincoln, 1997
Ferens, the Gallery Cat Ferens Art Gallery, 1997
Bad, Bad Cats Viking, 1997
The Kite and Caitlin Bodley Head, 1996
Stinkers Ahoy! Viking, 1995
The Magic Fountain Bodley Head, 1995
Pen Pals: A New Poem Prospero Poets, 1994
Another Custard Pie Collins, 1993
Lucky Viking, 1993
Defying Gravity Penguin, 1993
My Dad's a Fire-Eater Penguin, 1992
You at the Back: Selected Poems 1967-87 Cape, 1991
The Lighthouse that Ran Away Bodley Head, 1991
Pillow Talk Viking Kestrel, 1990
Selected Poems 1967-1987 Cape, 1989
Counting by Numbers Viking Kestrel, 1989
Helen Highwater Viking, 1989
An Imaginary Menagerie Viking, 1988
Worry Toni Savage 1987
Nailing the Shadow Viking, 1987
Noah's Ark Dinosaur, 1986
Melting into the Foreground Viking, 1986
The Stowaways Viking Kestrel, 1986
Crocodile Puddles New Pyramid Press, 1984
Sky in the Pie Viking Kestrel, 1983
Waving at Trains Cape, 1982
The Great Smile Robbery Viking Kestrel, 1982
Unlucky for Some Bernard Stone, 1980
Holiday on Death Row Cape, 1979
Frinck, A Life in the Day of Joseph, 1978
Summer with Monika Whizzard 1978
Mr Noselighter André Deutsch, 1976
In the Glassroom Cape, 1976
Sporting Relations Eyre Methuen, 1974
Gig Cape, 1973
Out of Sequence Turret Books, 1972
After The Merrymaking Cape, 1971
Watchwords Cape, 1969